International Law Journal
Mezinárodní právní periodikum
Green Law Pages/GLP
Zelené právní listy/ZPL.


Green Law Pages/GLP is a scientific periodical peer-reviewed journal published by Faculty of Law of the West Bohemian University in Pilsen departure of Labour law a social security law and the departure of Public administration law and the departure of Constitutional Law provides expert information of all aspects of entrepreneurship and business issues, including the results of basic and applied economic research of domestic and international authors in the Czech, German and English language..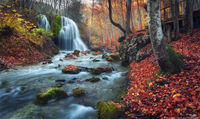 Journal
Journal brings the expert opinions and results of the scientific studies related to entrepreneurship in the wide range of the scientific fields, like entrepreneurship, enterprise economics, business administration, innovation management, business finance, international trade and finance, knowledge entrepreneurship, entrepreneurial knowledge, profession, culture, technology, skills, innovation, business models, behavior, decision making, social and ecological impact, start-ups and incubation, success and silure, personality, local, regional and global, evolution and history, personalities and profiles, creativity, education, financing, capital, corporation, intracompany entrepreneurship, employee entre., open source, cooperation virval, barriers to, motivation, ownership, internet, knowledge sharing, expertise, patents, law and copyright. Problems of international trade and finance comprise the problematic of export finance and insurance.
Green Law Pages/GLP
Journal of law studies.
Green Law Pages(GLP) maintains a standard double-blind peer review process. The double-blind process means that the author does not know the reviewer's identity, nor does the reviewer know the name of the author or other reviewer.
GLP is an Open Access Journal, and does not charge readers or their institutions for access. The open access supports the rights of users to read, download, copy, distribute, print, search, or link to the full texts of these articles.
Publication Ethics & Publication Malpractice Statement
All publications in GLP must be created in compliance with the publication ethics. We expect, that all parties involved in the act of publishing will present ethical behaviour, conformed with the Code of Conduct and Best Practice Guidelines for Journal Editors and other Guidelines approved by the Committee on Publication Ethics (COPE).
GLP considers the following types of articles:
• Research - reports of data from original research. Articles bring the information about the outputs of primary research of the author.
• Case studies - article presents the experience from the application of existing method or procedure and brings relevant findings which could be valuable for other readers
• Review articles - article presents the systematic review or comparative study of already known knowledge. Review should bring any new viewpoint and connections which could be valuable for the other readers
The first issue of the journal was published in 2017. The journal will be published two times a year in printed and in electronic form.
Zelené právní listy/ZPL
Magazín právních studií.